People
---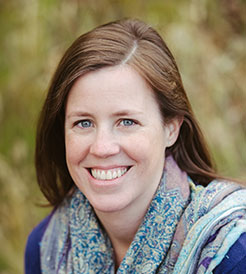 Dr. Elisabeth Conradt, PhD, Director.
Dr. Elisabeth Conradt is an assistant professor in developmental psychology at the University of Utah. She received her PhD in clinical psychology in 2011 from the University of Oregon, where she worked with Jennifer Ablow and Jeff Measelle. Liz then trained with Barry Lester while on an NRSA-funded postdoctoral fellowship at Brown University. Together with her collaborators, Liz studies the epigenetic mechanisms involved in the development of problem behavior in young children, with the goal of identifying who may be most susceptible to maladaptive developmental outcomes.
For a link to Dr. Conradt's CV, please visit her faculty webpage.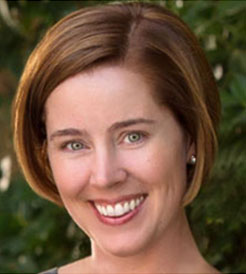 Sheila Crowell, PhD, collaborator
Sheila Crowell's research is focused on mechanisms underlying risk for suicide and severe psychopathology among intentionally self-injuring adolescents. She is particularly interested in researching biological vulnerabilities for emotion dysregulation (ED) and impulsivity and understanding how these vulnerabilities interact with potentiating environmental experiences across development (from conception onward). A unifying theme across her research is to better understand ED, including intergenerational and reciprocal transmission between parent and child, ED as a developmental precursor to psychopathology, psychophysiological, genetic, and epigenetic correlates of ED, and contextual processes contributing to ED within family and peer dynamics. As a lifespan developmental psychopathologist, Dr. Crowell is especially interested in elucidating early targets for intervention and prevention of depression, self-injury, suicide, and personality disorders.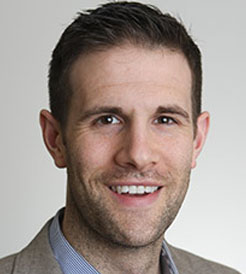 Lee Raby, PhD, collaborator
Lee Raby's research focuses on longstanding questions regarding the significance of early parent-child relationship experiences. Specifically, he is interested in understanding (a) the degree to which various early caregiving experiences predict individuals' social, cognitive, and behavioral functioning during childhood, adolescence, and into adulthood as well as (b) the representational and physiological processes that may account for these enduring effects. Currently, he is investigating these issues among families with adopted children. The two-fold goal of this work is to deepen our understanding of the interplay of children's genetically based characteristics and environmental experiences while simultaneously providing information about how parent-child relationship experiences can promote the healthy development of these at-risk children.
---
Postdoctoral Fellow
---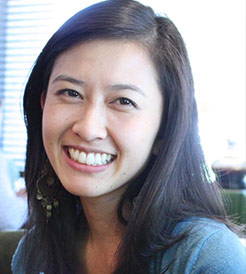 Betty Lin, PhD
Betty is a postdoctoral fellow in the Department of Psychology at the University of Utah. She received her PhD in clinical psychology in 2016 from Arizona State University where she worked with Dr. Keith Crnic. Her research interests lie primarily in understanding how transactions between child and caregiver characteristics contribute to children's socioemotional development in high-risk samples beginning as early as the prenatal and early childhood periods. Specifically, her research thus far has focused on the effects of maternal perinatal well-being on children's regulatory development, the role of children's dispositional proclivities for reactivity (i.e., temperamental reactivity) in predicting adjustment outcomes, and the direct and indirect influences of caregiver coregulatory behaviors.
---
Graduate Students
---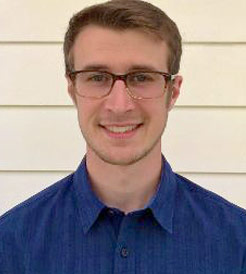 Brendan Ostlund, MS
Brendan is a second year graduate student in the clinical psychology program. He graduated from the University of Oregon with a B.S. in Psychology and a M.S. in Developmental Psychology. Broadly, his research aims to elucidate the mechanisms that underlie the origins and developmental progression of childhood internalizing disorders. His current research examines the neural processes underlying the association between fetal exposure to maternal anxiety and fearful temperament in infancy. He ultimately aims to translate this research into effective prevention programs for children who are at increased risk of developing internalizing symptomatology.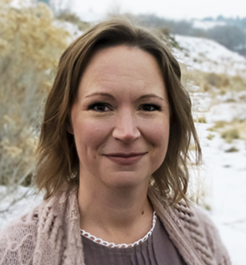 Mindy Brown
As a graduate student in Developmental Psychology, I am thrilled to be studying under Dr. Elisabeth Conradt. I am interested in how factors such as maternal sensitivity and mothers' life stress affect attachment and subsequent child self-regulation. I am excited about the possibility of applying this knowledge to inform parenting and early intervention studies for children at risk for psychopathology.
I am lucky to have five children, which have each been an intensive case study of their own, and an amazing husband of 20 years. When I'm not in the lab or spending time with my family, I like to read fantasy or paranormal fiction, play the piano, hike or do anything outdoors, and bake desserts.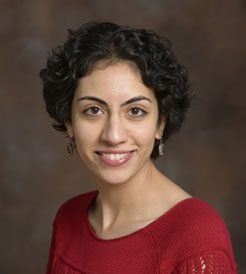 Nila Shakiba
I am a doctoral student in Developmental Psychology under the supervision of Dr. Bruce Ellis. I have been collaborating with Dr. Elisabeth Conradt and her research team since Fall 2016. In my research, I am primarily interested in understanding how developmental experiences both prenatally and postnatally shape and calibrate the functioning of stress response systems (Biological Sensitivity to Context theory and the Adaptive Calibration Model). My second line of research focuses on understanding the psychophysiological mechanisms underlying individual differences in susceptibility to environmental influences, as well as how such individual differences moderate the effects of various environmental conditions, on health and developmental outcomes (Differential Susceptibility Theory).
Zoe Caron
Zoe is pursuing a PhD in Clinical Psychology (Child and Family Track). After completing her B.S. in 2012, Zoe spent 5 years as a lab coordinator at The University of California, San Francisco. Broadly, Zoe's research interests focus on the effects of prenatal stress and early life adversity on the development of emotion regulation and stress reactivity in children. She is particularly interested in examining biobehavioral reactivity profiles in infants and young children. Ultimately, she hopes that her research can identify potential points for intervention for healthy emotion regulation development with children who have experienced early life adversity. In her free time, Zoe enjoys camping, hiking, climbing, yoga, and keeping up with her 6 nieces and nephews.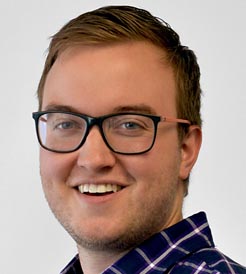 Robert Vlisides-Henry
Robert is a graduate student pursuing a Ph.D. in Clinical Psychology (Child and Family Track), working with Dr. Sheila Crowell. He received his B.A. in Biology and Psychology from Hope College (Holland, MI) in May 2017. Robert's research interests focus on the effect that lifespan transitions have on individuals who struggle with emotion regulation, with particularly strong interests in pregnancy and puberty. For example, an adolescent's emotion dysregulation may interact with their biological predispositions and social context to predict future risk for psychopathology. He is currently examining the biological mechanisms of intergenerational transmission of emotion dysregulation and stress from mother to newborn.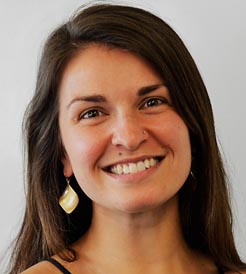 Parisa Kaliush
Parisa graduated from Dickinson College (Carlisle, PA) in May 2014. She is a clinical psychology doctoral student at the University of Utah under the supervision of Sheila E. Crowell. Parisa's interests relate broadly to the intergenerational transmission of risk and resilience. She aims to investigate how early maternal adversity shapes pregnancy experiences and offspring outcomes beginning in utero. She intends to explore interacting factors, ranging from psychophysiological stress responsivity to self-inflicted injury, that drive these intergenerational relations. Ultimately, she hopes her research can promote the implementation of comprehensive prenatal care for high-risk families of diverse ethnic, racial, and cultural backgrounds.
---
Project Coordinators
---
Sarah Terrell
Sarah is the project coordinator for the CAN Lab and also works as a case manager at an Alternative to Incarceration inpatient treatment center. She received her bachelors in psychology from Virginia Tech in 2012. Since that time she has worked as a research coordinator at a child psychopathology clinic, a data reductionist at a transportation safety research center, and as a probation officer. She is interested in developmental psychopathology and passionate about criminal justice reform. She hopes to obtain a PhD in clinical psychology in order to work with youth involved with the criminal justice system. In her spare time she enjoys backpacking, skiing, and spending time with her border collie.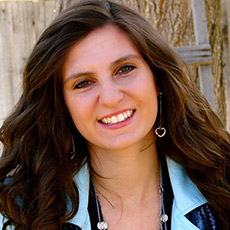 Nicolle Eldredge
Joining the CAN lab has helped me grow a love for developmental psychology. This lab allows me to see how children grow and learn. I also see the factors which influence children in different ways. When turning to epigenetics to determine the reasons behind environmental effects on children, this lab combines my two passions: psychology and biology. As an honors and premed student, I hope to complete an Honors Thesis using data collected from the BABY study. I also hope to attend medical school and become a pediatrician.
Ashley Allen
Ashley is a senior honors student working toward her Bachelor's degree in Psychology. She's working on an honors thesis using data from the BABY study, which has strengthened her passion for research! Ashley enjoys contributing to all stages of research and working in the lab has aided her in shaping her research interests. Ashley hopes to eventually enter a Clinical Psychology Ph.D. program so she can research the mechanisms underlying sleep and emotional-related disorders and symptomatology.
---
Research Assistants
---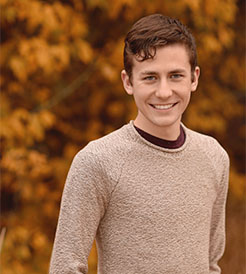 Dylan Neff
Dylan is a transfer undergraduate Honors Psychology and Instrumental Music Performance double-major who initially attended the Minerva Schools in San Francisco, California. After graduating from the University of Utah, he wants to attend graduate school in clinical psychology where he will study the impacts of discrimination and other subjective experiences in LGBT and marginalized communities. His ultimate goal is practicing trauma and depression therapy.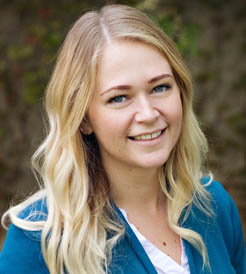 Samantha Llewellyn
Samantha is a currently working on her bachelors in Psychology, with minors in Sociology and Human Development and Family Studies. After starting her bachelors at Salt Lake Community College, she is now finishing up at the University of Utah. Along with being a research assistant in the CAN Lab, she is also the secretary of the Psychology Student Advisory Committee and a member of Psy Chi. After completing her bachelors, Samantha plans to continue on to graduate school where she wishes to emphasize her work to infants and children.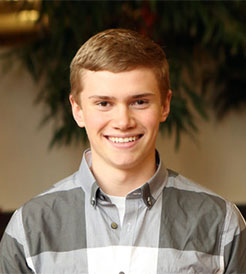 Landon Oswald
Landon is an undergraduate biology student who plans to attend dental school. He feels especially lucky to be part of a lab that focuses on the epigenetic mechanisms that impact a child's development. Landon spends most of his free time in the outdoors exercising and enjoying nature.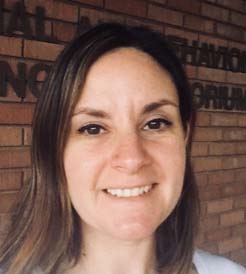 Luciana Salmi
Luciana is an undergraduate student working on a Psychology Major and a Health Minor in the Honors College. She is currently the project coordinator for the 18 Month Baby Study under Dr. Lee Raby who collaborates with the Child Adaptation and Neurodevelopment Lab. She is working on a research project and thesis under the mentorship of Dr. Elisabeth Conradt and plans to attend graduate school to continue working on research in the fields of Development, Health and Policy.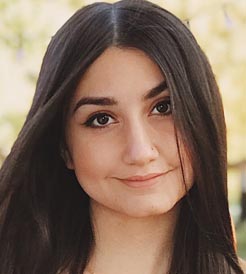 Shayma Salih
Shayma is an undergraduate student majoring in Psychology and Human Development with a minor in Arabic. Besides being a research assistant in the CAN Lab, Shayma is also an associate director for the ASUU Diversity Board and has worked with refugees with the International Rescue Committee of Utah. After finishing her bachelors degree, she hopes to go on to graduate school, where she hopes to continue to work with children and families.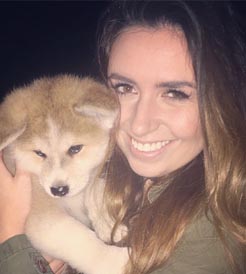 Blakely May
Blakely is currently working on her bachelors in Psychology and has plans to continue on to graduate school to earn her PsyD in Clinical Psychology. Along with working in the CAN Lab, Blakely is also a Psychiatric Technician for a behavioral health unit in Salt Lake City, as well as a Research Associate for Intermountain Healthcare. Along with clinical practices, research has become a passion in Blakely's life and she hopes to incorporate what she has learned working in the CAN Lab in her future career path.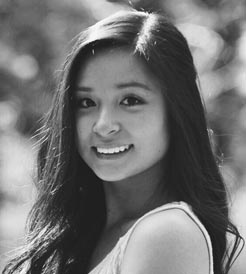 Michelle Ngo
Michelle Ngo is currently a pre-med student at the University of Utah. She plans on achieving a BS in Biology, minoring in Pediatric Clinical Research and Chemistry, and attending medical school in the near future. She enjoys working in the Child Adaptation and Neurodevelopment Lab as it has allowed for her to expand her knowledge on the effect of prenatal stress during early infant life.
Barbara Camara
Barbara is a junior honors student, pursuing a B.S. in Psychology as well as a B.F.A. in Musical Theatre. She loves working with kids and is especially interested in developmental psychology, which is what brought her to this lab. After graduating, she hopes to continue being involved in research and to eventually apply to graduate school. When she's not working in the lab, Barbara loves singing, dancing, performing in musicals, and going to Disneyland.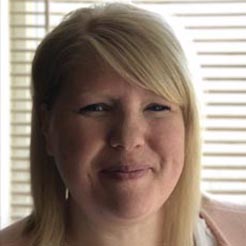 Wendy Grill Velasquez
Wendy is a junior at the University of Utah. Wendy is currently working on her B.S. in Psychology with a certificate in Positive Psychology. She previously earned her A.S. in Psychology with honors at the Salt Lake Community College earning the Presidents List and Speakers Showcase Winner (Public Speaking). Wendy is a member of the Phi Theta Kappa Honor Society at SLCC and Psi Chi at the U OF U. Wendy has over 20 years of experience in business and business management. Wendy has over 12 years of experience teaching and working with children in a church setting. Wendy's future goals include attending graduate school in clinical psychology, developmental psychology with a positive psychology emphasis. Her future interest includes clinical work with children and adolescents of all ages as well as research to further the field in positive psychology with children specifically. Wendy loves being a mother and has been blessed with three children, ages 15, 19 and 22, each being intensive little case studies on their own. When not in the lab or in class Wendy works as the President of a Wholesale Distribution Company and spends her spare time hanging out with her kids. They love, movies, camping, nature, animals and technology.