People
---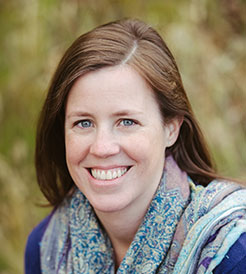 Dr. Elisabeth Conradt, PhD, Director.
Dr. Elisabeth Conradt is an assistant professor in developmental psychology at the University of Utah. She received her PhD in clinical psychology in 2011 from the University of Oregon, where she worked with Jennifer Ablow and Jeff Measelle. Liz then trained with Barry Lester while on an NRSA-funded postdoctoral fellowship at Brown University. Together with her collaborators, Liz studies the epigenetic mechanisms involved in the development of problem behavior in young children, with the goal of identifying who may be most susceptible to maladaptive developmental outcomes.
Sheila Crowell, PhD, collaborator
Sheila Crowell's research is focused on mechanisms underlying risk for suicide and severe psychopathology among intentionally self-injuring adolescents. She is particularly interested in researching biological vulnerabilities for emotion dysregulation (ED) and impulsivity and understanding how these vulnerabilities interact with potentiating environmental experiences across development (from conception onward). A unifying theme across her research is to better understand ED, including intergenerational and reciprocal transmission between parent and child, ED as a developmental precursor to psychopathology, psychophysiological, genetic, and epigenetic correlates of ED, and contextual processes contributing to ED within family and peer dynamics. As a lifespan developmental psychopathologist, Dr. Crowell is especially interested in elucidating early targets for intervention and prevention of depression, self-injury, suicide, and personality disorders.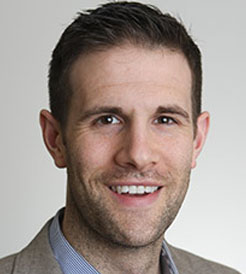 Lee Raby, PhD, collaborator
Lee Raby's research focuses on longstanding questions regarding the significance of early parent-child relationship experiences. Specifically, he is interested in understanding (a) the degree to which various early caregiving experiences predict individuals' social, cognitive, and behavioral functioning during childhood, adolescence, and into adulthood as well as (b) the representational and physiological processes that may account for these enduring effects. Currently, he is investigating these issues among families with adopted children. The two-fold goal of this work is to deepen our understanding of the interplay of children's genetically based characteristics and environmental experiences while simultaneously providing information about how parent-child relationship experiences can promote the healthy development of these at-risk children.
---
Graduate Students
---
Mindy Brown
Mindy is a doctoral student studying with Dr. Elisabeth Conradt. She is interested in how factors such as maternal sensitivity and mothers' emotion dysregulation affect attachment and subsequent child self-regulation. She is excited about the possibility of applying this knowledge to inform parenting and early intervention studies for children at risk for psychopathology. Mindy is the mother of five children, which have each been an intensive case study of their own, and an amazing husband of 23 years.
Jennifer Charrier-Isenhour
My program of research focuses on the significance of early experiences on cognitive and neurobiological development. Through my research, I hope to elucidate factors that shape and mediate the development of stress response systems as well as executive function skills including self-regulation. I am currently examining these issues among internationally and domestically adopted children and children raised in their biological families. The goal of these projects centers on disentangling the early experiences from genetic factors by comparing outcomes between groups in order to better understand how environmental factors and parent-child relationships bolster healthy development in early childhood. During the minimal time spent away from the research lab, I enjoy spending time with my three wonderful sons and doting husband.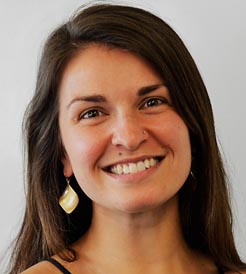 Parisa Kaliush
Parisa is a clinical psychology doctoral student under the supervision of Dr. Sheila Crowell. Parisa is interested in how women's early adverse experiences influence their health—physical, mental, and interpersonal—across the transition to parenthood. In addition, she is interested in how women's traumatic lifespan experiences influence offspring development (i.e., transgenerational effects). Parisa is thankful to be a member of the CAN Lab and co-leader of the lab's Psychophysiology Team, and hopes to use this research to inform her clinical work and promote evidence-based policy for maternal and family health care across the perinatal period.
Nicolette Molina
Nicolette is a graduate student pursuing a Ph.D. in Clinical Psychology under the supervision of Dr. Sheila Crowell. She received her B.A. in Psychology from Rutgers University (New Brunswick, NJ) in May 2016. Nicolette is interested in the development of emotion dysregulation across the lifespan. Additionally, she is interested in understanding maladaptive coping strategies often used to manage emotion dysregulation, such as self-inflicted injury and substance use.
Ashley Pappal
Ashley is a graduate student pursuing a Ph.D. in Clinical Psychology under the supervision of Dr. Sheila Crowell. She received her Bachelor of Music from Duquesne University (Pittsburgh, PA) in 2006 and a post-baccalaureate certificate in psychology from the University of California, Irvine in 2019. Ashley is interested in the effects of early life adversity on psychological and physical health across the lifespan. In addition, she is interested in the development and resulting impacts of emotion dysregulation.
Bailey Speck
Bailey is a doctoral student in Developmental Psychology under the supervision of Dr. Lee Raby. She received her B.A. in Psychology from the University of Rochester in May 2019. Bailey's research focuses on the psychophysiological underpinnings of the intergenerational transmission of attachment among vulnerable child populations. Specifically, she is interested in the psychophysiological and socioemotional development of children who have experienced prenatal and early postnatal adversities such as prenatal opioid exposure or early institutionalized care.
Katie E. Wyant-Stein
Katie is a doctoral student in Developmental Psychology under the supervision of Dr. Elisabeth Conradt. She received her B.S. in Human Development from the University of California Davis in June of 2020. In her research, she is interested in the biological and social factors that promote emotion regulation in early childhood. Her second line of research is interested in how to disseminate research to parents with substance abuse disorders. She is also passionate about advocating for policy broadly related child development and well-being. Katie is grateful to be a member of the CAN Lab and a co-leader of the lab's psychophysiology team.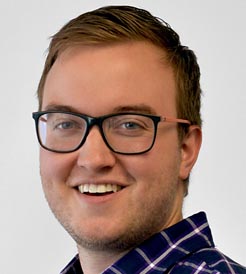 Robert Vlisides-Henry
Robert is a graduate student pursuing a Ph.D. in Clinical Psychology (Child and Family Track), working with Dr. Sheila Crowell. He received a B.A. in Biology and Psychology from Hope College (Holland, MI) in May 2017 and a M.S. in Psychology from the University of Utah in August 2019. Robert's research interests focus on using rigorous research methods to study the extent to which lifespan transitions are impactful for individuals struggling with regulating their emotions. He often tries to incorporate temporal research designs and use multiple levels of analysis to understand emotion dysregulation in real time.
---
Project Coordinators
---
Izzy Grover
Izzy is a graduate of Emerson College and is currently working as a Research Assistant in the CAN Lab. She plans to pursue psychology at the graduate level and is primarily interested in examining connections between early childhood trauma and emotional dysregulation throughout adolescence. She enjoys skiing in the Wasatch, biking with her golden retriever, and spending time with family.
Caroline Martin
Caroline is an undergraduate student pursuing an honors degree in Psychology and Human Development. Upon graduation, she intends to pursue a Ph.D. in Educational Psychology in order to apply for licensure as a practicing child psychologist. She is also particularly interested in pursuing a certificate in infant mental health through the University of Utah. She is currently an intern at The Children's Center Utah and hopes to return after graduate school as a doctoral candidate to further study the effects of trauma on the young, growing brain. In her free time, Caroline loves to ski, play soccer, and go on hikes with her German Shepard.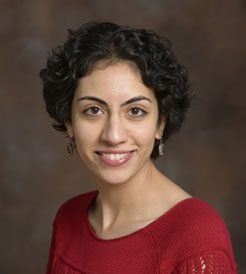 Nila Shakiba
Nila graduated with a PhD in Developmental Psychology in 2021 under the supervision of Dr. Elisabeth Conradt. She is currently a postdoctoral fellow under Dr. Nicholas J. Wagner at Boston University. In her research, she is primarily interested in understanding how early life experiences shape the functioning of immune and stress response systems and related behavioral profiles. Her second line of research focuses on understanding the psychophysiological mechanisms underlying individual differences in susceptibility to environmental influences, and how they moderate the effects of various environmental conditions on children's health and developmental outcomes (Differential Susceptibility Theory).