For Parents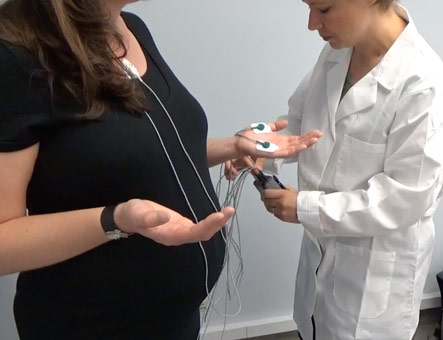 We are recruiting participants for a study with pregnant women. We are interested in whether your mood while pregnant may be related to your baby's behavior at birth, in part by experiences your child has in the womb. For more information, please email the CAN Lab at canlab@utah.edu.

---
Childcare
---
Planning a visit to our lab, but need childcare? Call us at 801-581-6468 or email canlab@psych.utah.edu to arrange on-site childcare!
---
Babies Brains and Behavior (BEES) Study
---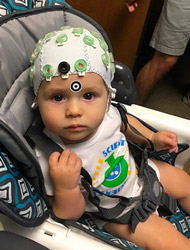 How is a baby's temperament related to his or her brain development? Every baby is unique and has his/her own personality. Some infants are shy and fearful while others are more active and easy-going. We are interested in how these individual differences show up at the neural level. We are especially interested in the neural underpinnings of temperamental fearfulness – a profile characterized by reactivity and reticence in the face of the unfamiliar that is associated with risk for childhood anxiety. Neural activity of the infants is being recorded using electroencephalography (EEG), a noninvasive technique that has been used extensively with infants and young children. Identifying differences in brain activity related to temperament may eventually help doctors and parents to support their baby's developing personality.
Interested Parents!
Please contact Brendan Ostlund at canlab@utah.edu or 801-581-8881 for more information.